Acai Berry & Pracaxi Face Oil Blend
has a rating of
5.0
stars based on
57
reviews.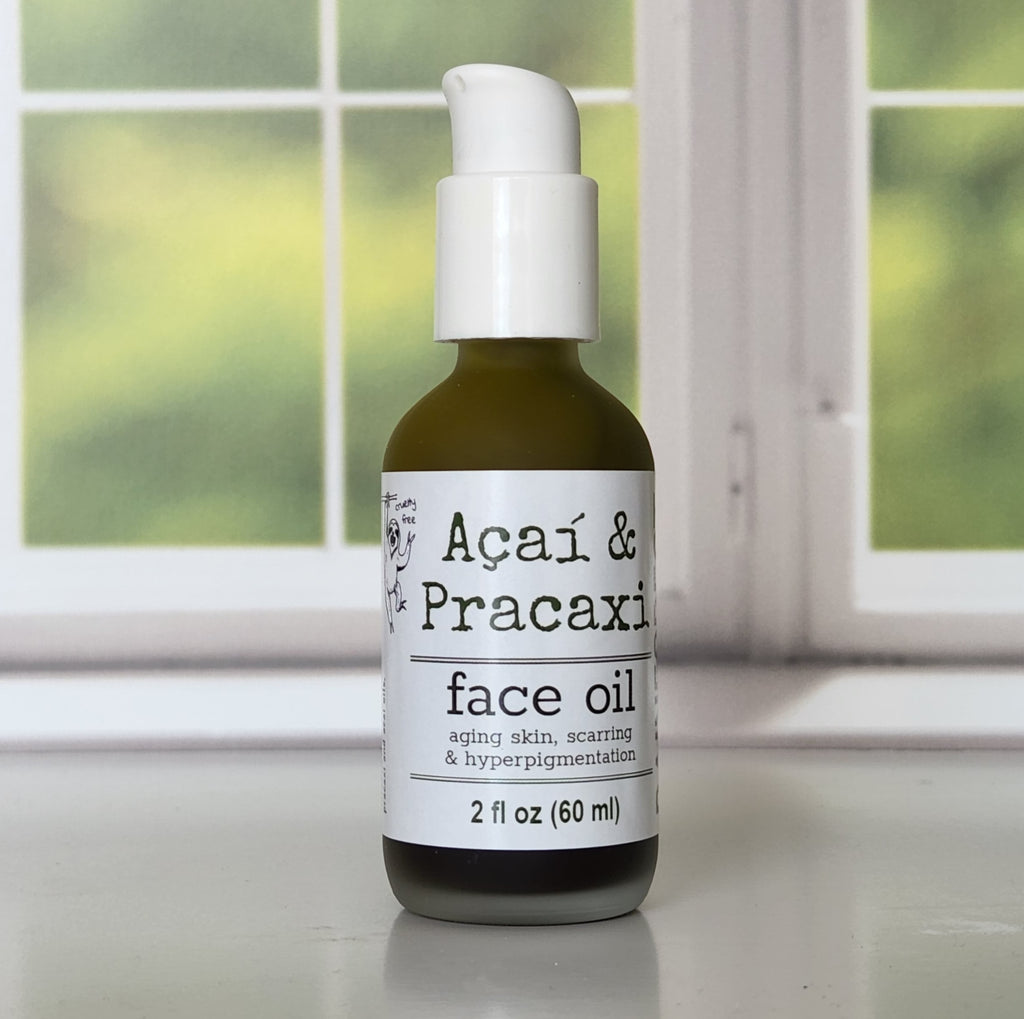 Acai Berry & Pracaxi Face Oil Blend
Our best seller and for great reasons.

The Ultimate Sun And Age Spot Eraser Oil and 

The Anti-Aging, Antioxidant Powerhouse Oil.
 I mixed two favorites for the perfect facial oil. Dry and light enough to be used under makeup. 
I use it twice a day, at night (let it absorb before going to bed, acai oil main turn your pillowcases a bit green), and in the morning mixed with my tinted moisturizer.
You can use it alone of a part of your beauty routine.
My oils and butters are are wild harvested, grown naturally in the Brazilian Amazon Rainforest without any pesticides, they are fair traded and sustainable resources. This product does not contain color additives or the presence of poisonous or deleterious substances, such as pathogenic microorganisms. 
Product for cosmetic use only, not suited for human consumption!
This product is not intended to diagnose, treat, cure or prevent any disease.
Warnings: Avoid contact with eyes, do not ingest. In case of eye contact, flush thoroughly with water, call physician if irritation persists. Keep out of reach of children.