Maracujá & Buriti - Summer Face Oil Blend
has a rating of
5.0
stars based on
10
reviews.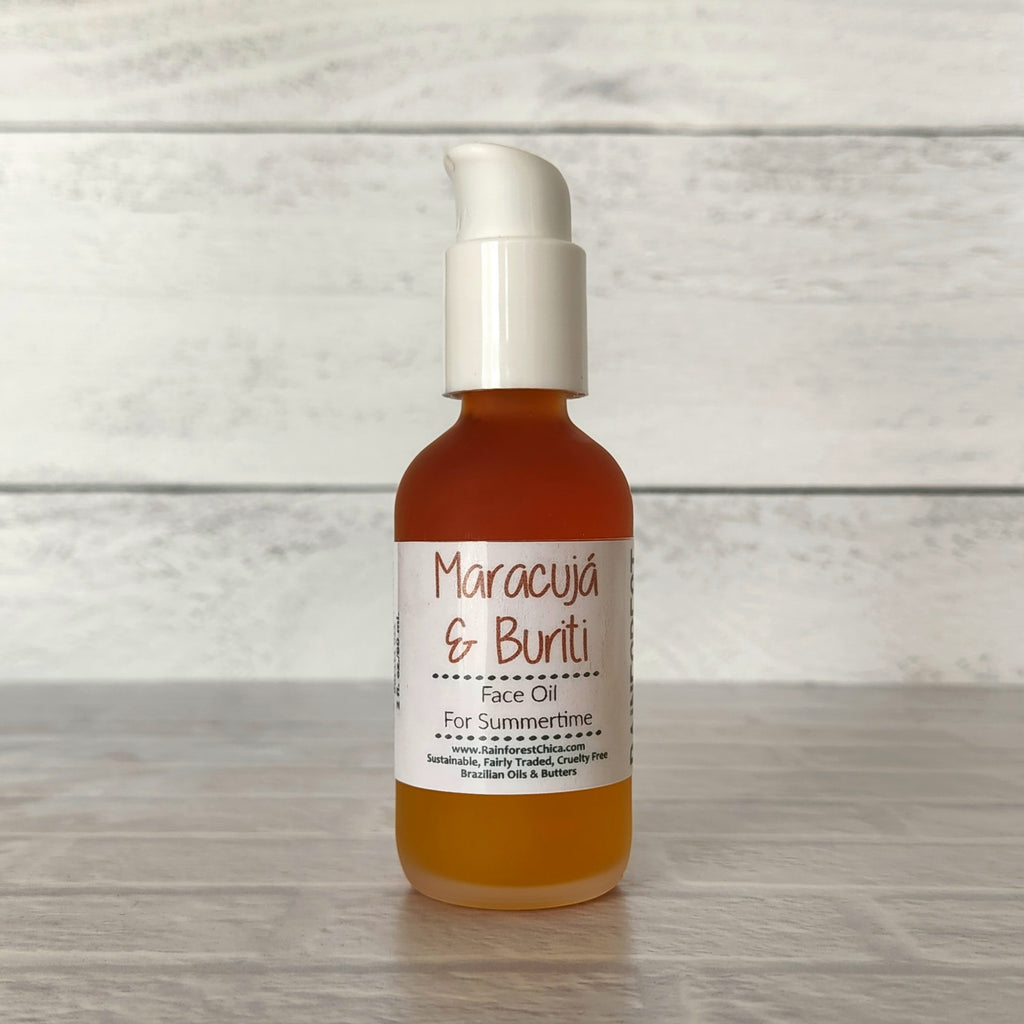 Maracujá & Buriti - Summer Face Oil Blend
Summer time! Outdoors, heat and sun. Our faces suffer! This oil blend has a bunch of great stuff for your Summer skin and it feels great!

Due to its high content of beta carotene, this oil will turn your skin reddish before absorbing. If you are too pale and not planning on being out in the sun - try our Fruit Smoothie Face Oil. 
Indicated for any skin type. It absorbs fast and feels great! Can be used under makeup or added to your beauty regimen.
Buriti 30%
Very rich in beta-carotene, anti-aging properties, natural tinted moisturizer. Skin care for before and after sun exposure.
Very red, earthy scent, absorbs fast, thin but oily 
(will stain fabrics before absorbed).
Maracuja (Passion Fruit) 70%
Anti-aging, relaxing.
Light yellow, faint fruity scent, super light, very spreadable oil.
My oils and butters are are wild harvested, grown naturally in the Brazilian Amazon Rainforest without any pesticides, they are fair traded and sustainable resources.
Product for cosmetic use only, not suited for human consumption!
substances, such as pathogenic microorganisms. This product does not contain TSE/BSE contamination.
Product for cosmetic use only, not suited for human consumption!
This product is not intended to diagnose, treat, cure or prevent any disease.
Warnings:  Avoid contact with eyes, do not ingest. In case of eye contact, flush thoroughly with water, call physician if irritation persists. Keep out of reach of children.